F-1 Visa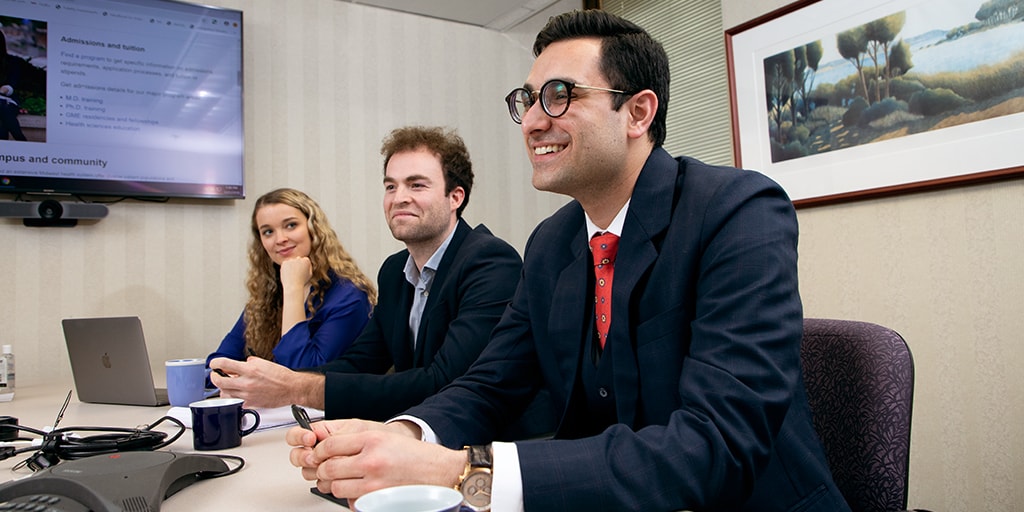 As an F-1 student you are required to pursue a "full course of study" to achieve a specific educational or professional objective at Mayo Clinic College of Medicine and Science.
Program or school transfer
If you wish to move from one institution to another, you will need permission from the Legal Department. To initiate the transfer process, contact the institution to which you will be transferring and ask that they send a formal request to the Mayo Clinic Legal Specialist at MCF1Students@mayo.edu. Begin this process as early as possible to receive authorization and further instructions.
Reduced course load for unforeseen/non-medical reasons
If you must take a temporary leave of absence for unforeseen reasons (i.e., a family emergency), you are required to contact the Legal Department at MCF1Students@mayo.edu before you take the leave. Your SEVIS record will be set to "Terminated for Authorized Early Withdrawal." During a (non-medical) temporary leave of absence, you must depart the U.S. within 15 days. Before you return to the U.S. to resume your studies you are required to contact the Legal Department at MCF1Students@mayo.edu to request that your F-1 SEVIS record be returned to active status.
You may contact the Legal Department as soon as 60 days in advance of your planned return to your academic program to help ensure that your SEVIS record has been updated by U.S. Homeland Security to active status.
Reduced course load for personal medical reasons
If you have a documented medical condition you may be authorized by the Mayo Clinic Legal Department to take a reduced course load or no course load at all. You must send the medical documentation to verify your medical condition to MCF1Students@mayo.edu. The documentation must be from a licensed medical doctor, doctor of osteopathy, or licensed clinical psychologist in order for you to receive an authorized reduced course load.
The authorization period cannot exceed an aggregate of 12 months. Authorization for a reduced course load does not automatically carry over to the quarter or term. You must be re-authorized for the exception of the full course of study requirement for each quarter, as needed.
If you are out of the country for more than five months, your absence will no longer be considered temporary. As a result, your F-1 status will not resume and you will need to enter the U.S. as an initial student. Entering as an initial student will require the Legal Department to begin a new SEVIS record for you, issue you a new I-20, and that you pay the SEVIS I-901 fee once again. As an initial student, the clock for eligibility for F-1 benefits such as practical training and off-campus work authorization would also be reset.
Withdrawing from a program
If for some reason you are not able to complete your program as scheduled, you must notify your program coordinator, who will notify the Legal Department of your plans to leave Mayo Clinic. A departure form and a revised I-20 form may need to be issued to you.
Employment outside of primary F-1 objective
As an F-1 student, you may only participate in program activities as described at the onset of the program. Employment outside of the primary F-1 program objective is prohibited. Opportunities to engage in short-term, unpaid research opportunities at other institutions must be approved by your legal specialist prior to engaging in the activity.
F-2 dependent employment
Any dependents you may have that are in F-2 status may not accept employment or engage in business under any circumstances.
Conditions placed on study while in F-2 status:
An F-2 spouse or F-2 child may enroll in less than a full course of study
F-2 spouses may not engage in a full course of study
F-2 spouses and children are permitted to enroll in "less than a full course of study," even if the course of study done part-time leads to or counts toward a degree
Study that is "avocational or recreational in nature" is permitted "up to and including on a full-time basis"
F-2 children may engage in full-time study at the K-12 level
To pursue full-time study other than what is permitted by this section, the F-2 must apply for and obtain a change of status to F-1, J-1, or M-1.