Mayo Fellows' Association
Founded in 1930, the Mayo Fellows' Association (MFA) offers a peer and social support network for trainees and their families with social events, athletics, and advocacy. Passionate about connecting communities and enriching the experience of trainees, the MFA helps maintain a vibrant relationship among trainees, institutional leadership, and alumni and works to promote excellence in the fields of medical education, research, and medical practice. The Association serves as an advocate for the educational, financial, and social concerns of MFA members, and helps promote an environment conducive to their moral, mental, and physical well-being.
The roles of the Mayo Fellows' Association include:
Being a liaison between staff and trainees
Representing MCSGME on hospital education, quality, and wellness committees
Organizing educational seminars, meetings, and social and family events
Organizing the Educator of the Year awards
The MFA provides a forum to allow trainees to communicate and exchange information about their educational and work environment, and to promote well-being and personal and professional development. We understand the unique perspective of trainees and advocate for issues important to you. We look forward to serving you.
Krishna Vyas, M.D., Ph.D., M.H.S.
Mayo Fellows' Association President, Plastic Surgery Integrated Resident at Mayo Clinic in Rochester, Minnesota
The Mayo Fellows' Association does a fantastic job at hosting events and seminars for residents and fellows, and working with MCSGME to enhance their experience. It is a wonderful opportunity!
Brady Laughlin, M.D.
Radiation Oncology Resident at Mayo Clinic in Phoenix, Arizona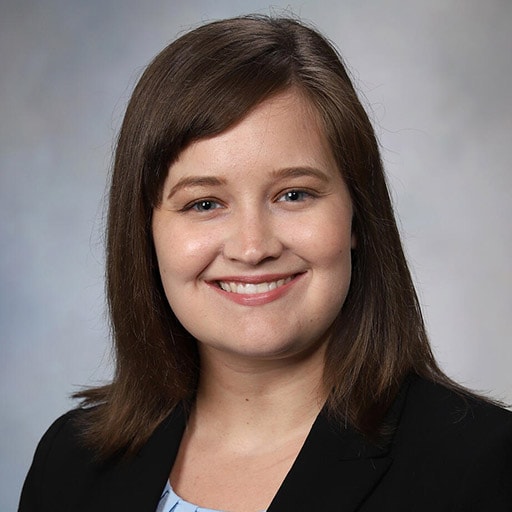 The Mayo Fellows' Association has been a critical support system for residents and fellows at Mayo Clinic. In addition to promoting camaraderie and fellowship among trainees, MFA provides trainees a route to voice opportunities for improvement to campus leadership.
Emily Butts, M.D.
Internal Medicine Resident at Mayo Clinic in Jacksonville, Florida
Take a peek
photo gallery
Learn more about what MFA has to offer by taking a peek at some of the fun we've had over the past few years.