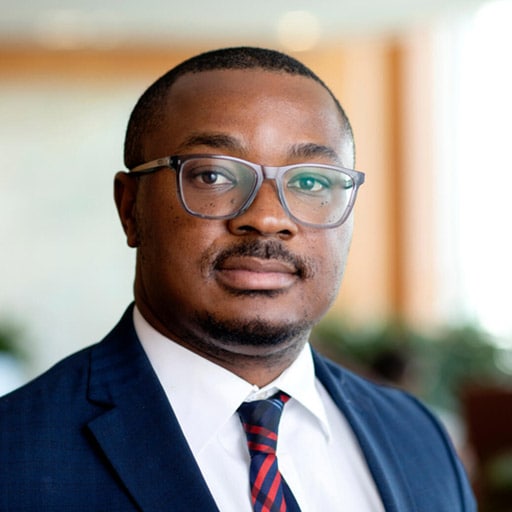 When selecting your career path in medical school, how did you come to decide on internal medicine?
In medical school, I developed a strong interest in minimally invasive procedures that can significantly impact patient outcomes, which has subsequently translated into an interest in therapeutic endoscopy. Additionally, I wanted an area that would continue to stimulate my intellectual curiosity and provide me with the opportunity for a deeper understanding of my patient's pathophysiology, diagnosis, and management of complex conditions while maintaining a long-term interaction with my patients.
What drew you to Mayo Clinic for your residency training?
The culture! Most of the top internal medicine residency training programs in the United States can provide excellent clinical training and research opportunities. However, during my interview, the approachability of the staff and the friendly nature of the residents and medical students I interacted with made me feel at home. I saw myself learning and growing at Mayo Clinic.
How has your residency training helped you care for underserved populations?
One of the benefits of training at Mayo Clinic in Rochester, Minnesota, as a safety net hospital and a tertiary care center, is our exposure to a diverse patient population with complex pathologies that often get transferred to our facility. In addition, our resident clinic has a strong presence of Somali and Hmong refugee populations, and there are also opportunities to volunteer in our local community.
Is there anything that surprised you about Mayo Clinic?
The humility and approachability of the attending physicians. Learning from some of the greatest minds in medicine. The fountain of resources and support services available to us, and having a program that listens to and integrates suggestions made by residents.
Is there anything that surprised you about Rochester?
The local breweries and craft beer options are incredible. Also, Rochester has a lot of parks with many areas for hiking. Rochester offers so many things to do on your day off.
What are your plans following residency/where do you see yourself in 10 years?
I picture myself ten years from now in an academic setting tackling some of the new challenges in the endoscope management of pancreaticobiliary diseases.