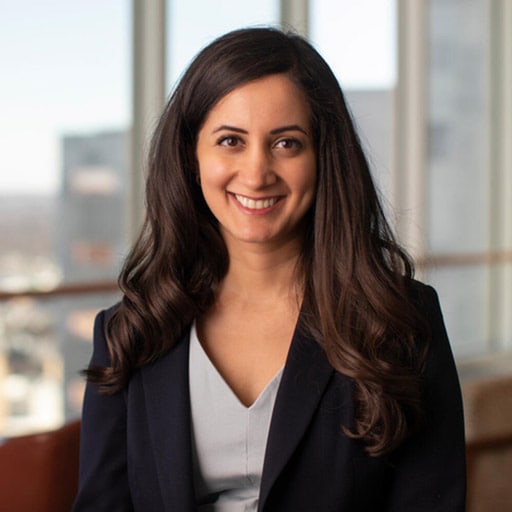 When selecting your career path in medical school, how did you come to decide on internal medicine?
Prior to medical school, I completed a Master of Public Health, focusing on epidemiology and international health. Starting out in medical school, I was relatively undifferentiated with respect to my specialty of choice. It quickly became apparent during my internal medicine rotations that the aspects I enjoyed in public health, namely addressing causes of poor health outcomes, keeping up to date with current literature, and working in teams, were also central to internal medicine. I experienced many moments at the bedside where I knew I wanted to pursue this field. Whether it was listening to patients' life stories or taking care of a patient's diabetes, I wanted to take care of the whole patient. By the end of medical school, internal medicine was a clear choice for me.
What drew you to Mayo Clinic for your residency training?
On my interview day, I was immediately blown away by the program's attention to detail. I felt right at home sharing stories with the residents. Mayo was the right choice for me for three reasons: Firstly, it was evident that the people here are incredibly supportive at all levels, including the attending staff and my resident colleagues. Secondly, I knew that I would be supported in any research and educational endeavor. This year, I was able to design and execute a human trafficking curriculum to teach residents how to identify and support victims. Lastly, our program places a true emphasis on teaching, with protected time for didactics and a friendly atmosphere for curious learners - you will always be encouraged to ask questions here!
How has Mayo Clinic been able to help you pursue your interests in global health?
Prior to medical school, I completed a Master of Public Health with a focus on International Health at the Johns Hopkins Bloomberg School of Public Health. I came to Mayo curious to further learn about sustainable ways to work with communities. Here, I was introduced to the Community Based Participatory Research (CBPR) group at Mayo. CBPR includes the community in every phase of research from implementation to execution. I had the privilege of learning and writing about obesity perceptions of immigrant Hispanic and Somali populations. This was a really rewarding experience that showed me how the local community is vital in any project, both locally and globally.
Is there anything that surprised you about Mayo Clinic?
I am continually surprised by how approachable attendings are here at Mayo Clinic. Many clinicians here are world experts in a given topic, yet they will invite you to ask questions and spend their time with you developing your interests. There is an environment of interdisciplinary collaboration that permeates the hospital; I have not experienced anything like it elsewhere.
Is there anything that surprised you about Rochester?
Rochester has great dining options, including restaurants and coffee shops. The city is expanding rapidly, and it seems like there is a new restaurant opening every month. Coming from a big city, it was exciting (and surprising) to find a wide variety of cuisines here. Further, I was surprised by how kindness, generosity, and selflessness are a given and built-in part of the culture of this community.
What are your plans following residency/where do you see yourself in 10 years?
I would like to be an academic clinician. I see my future at the intersection of public health and internal medicine as a clinician investigator.