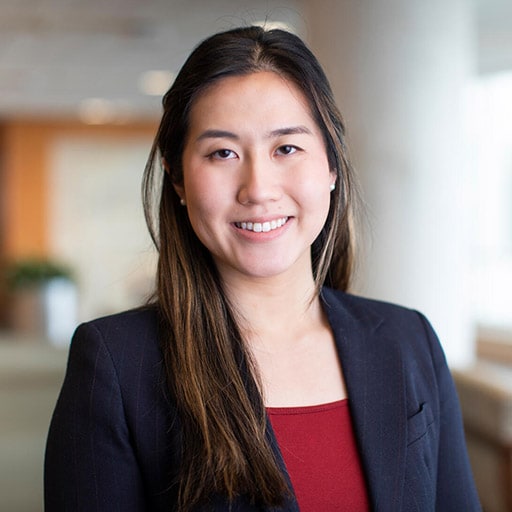 When selecting your career path in medical school, how did you come to decide on Internal Medicine?
Internal medicine was the specialty I felt I could best develop a well-rounded, problem-solving framework of clinical medicine while also being able to focus on the psychosocial complexities of each patient and how they impact health and wellbeing.
What drew you to Mayo Clinic for your residency training?
Residency training, in principle, is a time meant for education and practice to turn us into the best clinicians we can become - not working long hours purely for the benefit of an institution. What attracted me the most to Mayo Clinic was its emphasis on the former, with the program's focus on developing our skills in all internal medicine subspecialties and allowing ample time and resources for professional development and research. There are plenty of rotations that could otherwise be replaced by a general inpatient rotation, but instead are there to train us in these specific areas, such as honing our musculoskeletal exam with orthopedic surgeons, or managing complex insulin regimens with our endocrinologists.
Is there anything that surprised you about Mayo Clinic?
Our patient population is much more diverse than many assume, and we are consistently being pushed to think outside the box to provide the best care in situations where patients have limited resources. The above-average complexity of our patients is both a challenge and a privilege. Also, no one was lying when they talked about how approachable and grounded everyone is here. It's been quite a dream being able to learn from world-renowned experts, while in the same breath discussing our personal lives and the things that matter to us most.
Is there anything that surprised you about Rochester?
How easy it is to live here! There is always ample parking, never any traffic, and I have always felt safe walking to and from work at any hour. In some ways, life is quite idyllic here, with abundant green spaces and thriving communities. The city does so much for its residents and as much as this is a family-friendly town, I have also yet to feel bored here as a childless adult. Every year, there are new restaurants and businesses opening, and it's exciting to imagine what Rochester will look like as it continues to grow.
What are your plans following residency/where do you see yourself in 10 years?
I plan to pursue a fellowship in gastroenterology, with an interest in obesity as well as palliative care in end-stage liver disease and gastrointestinal cancers. In 10 years, I hope to be practicing in an academic setting, developing my research focus in these areas as they apply to health care spending with the hopes of finding better solutions to addressing the growing disparity in the access and affordability of health care.
How had your interest in public health policy influenced your decision to train at Mayo Clinic?
Having done my training and been involved in local government within major metropolitan areas of Philadelphia and Boston, I was interested in moving to Rochester to further appreciate and understand the health delivery systems here. Mayo Clinic is unique in more ways than one, not the least of which is being a large, thriving academic medical center situated in a smaller-sized city devoted to health care. Moving here, I was eager to find new areas of growth within organized medicine, influencing local and national policy, while being able to compare the different systems I had previously been exposed to. Since the beginning of my residency, I have had the opportunity to become involved in state and federal organizations, including the Minnesota Medical Association and American Medical Association, and engage with many mentors with similar interests in advocacy.