Medical Scientist Training Program (MSTP) – Minnesota Campus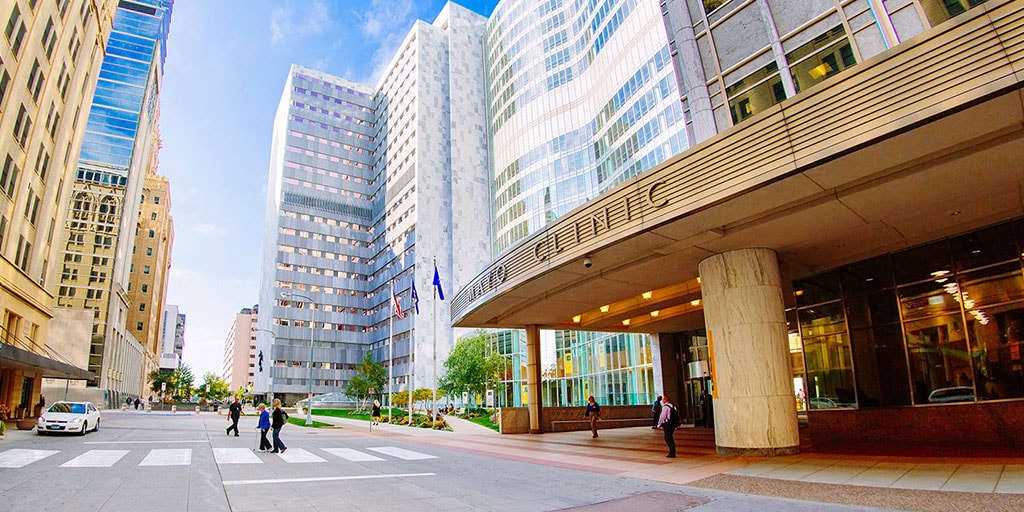 Medical Scientist Training Program (MSTP) in Rochester, Minnesota
Up to nine students are admitted each year to the M.D.-Ph.D. Program at Mayo Clinic in Rochester, Minnesota.
The Mayo Clinic M.D.-Ph.D. Program has been educating physician-scientists since 1986. In 2003, Mayo Clinic received funding as a Medical Scientist Training Program site from the National Institute of General Medical Sciences, part of the National Institutes of Health. It is currently one of 50 M.D.-Ph.D. programs funded by the National Institutes of Health.
Research on the Rochester campus is available in all eight Ph.D. tracks.
Directors' welcome
The Mayo Clinic M.D.-Ph.D. Program embodies Mayo Clinic's core value of "the needs of the patient come first" by training outstanding physician-scientists who will advance the science of medicine and translate those discoveries into medical solutions.
Mayo Clinic Alix School of Medicine and Mayo Clinic Graduate School of Biomedical Sciences offer an exceptional opportunity to a highly select group of students who wish to pursue a combined M.D.-Ph.D. degree. The graduate school faculty is composed of more than 300 world-class investigators in eight graduate school tracks. In 2017, we launched a first-of-its-kind transdisciplinary Regenerative Sciences doctoral training program to develop the next generation of physician-scientist leaders in regenerative science and medicine.
Our vision for the Mayo Clinic M.D.-Ph.D. Program is to fully integrate the medical school and graduate school experiences, thereby creating synergy in the activities leading to both degrees. Mayo Clinic is a pre-eminent institution that provides state-of-the-art technologies in medicine, science, and engineering.
We are extremely honored to serve as leaders of the Mayo Clinic M.D.-Ph.D. Program. Our primary goal is to equip our trainees with the skills needed to become the leaders of tomorrow's clinical, research, and educational missions. We encourage you to apply! Please do not hesitate to contact us with any questions.
Campus and community: Living in Rochester, Minnesota
Discover what it's like to live and learn in Rochester, Minnesota. As the third-largest city in the state, Rochester is known for having a small-town, community feel, yet still possesses all of the amenities you could want and need! Our campus is right in the heart of downtown, and with a growing list of restaurants, events, green spaces, and activities, there is never a shortage of things to do. We know you will be welcomed and have several ways to get involved and find your community.