Meet The Students
Students enter the M.D.-Ph.D. Program with many different backgrounds, interests, and plans for the future. Each year as we look through applications, we select candidates that together will make a great class. We thrive on diversity and rely on differences to make us the best we can be.
As a student, you can expect a tight-knit group of fellow students that are involved on campus and throughout the community. Regardless of your educational goals and where they take you, you'll have the support needed for success.
The tight-knit environment of the M.D-Ph.D. Program at Mayo Clinic is highly conducive to student success. As an M.D.-Ph.D. student, I have the privilege of being mentored by faculty members who are very accomplished and leaders in their respective fields. Additionally, the faculty-to-student ratio in this program is extremely high which translates to limitless opportunities for mentorship.
Sahej Bains
M.D.-Ph.D. student
My favorite thing about the program is the integration across classes. Because there are so few students per class, we are on a first-name basis with almost every student in the program. This provides emotional support during difficult transitions (such as medical school classmates matching and leaving), recommendations on labs and clerkship schedules (I rotated in the lab I joined purely because of a strong recommendation from a fellow student!), and creates a true community.
Matt Schuelke
M.D.-Ph.D. student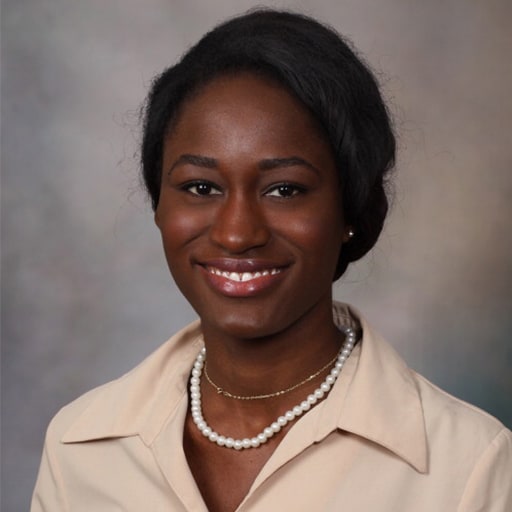 I was impressed by the fact that all leaders of the programs I am associated with are clearly invested in me and my success. I came to Mayo Clinic because I could see myself maturing as a future physician and scientist through the benefits of quality training in an environment that exudes respect for all aspects of humanity. I have not been disappointed with my decision.
Josiane Joseph
M.D.-Ph.D. student
M.D.-Ph.D. outcome statistics (2003-2018)
Where do graduates go next? The outcome statistics for 2003-2018, include:
Faculty: 46%
Residency/Fellowship: 34%
Practice: 12%
Lost to Follow Up: 4%
Postdoctoral Research: 3%
Industry: 1%
Residency specialty choices and institutions
Residency choices
Residency institutions
Residency choices
Residency Choices of 74* Graduates 2003-2017
| Specialty | Totals |
| --- | --- |
| Internal Medicine | 13 |
| Pathology | 11 |
| Radiology | 11 |
| Pediatrics | 7 |
| Anesthesiology | 5 |
| Dermatology | 5 |
| General Surgery | 3 |
| Neurosurgery | 3 |
| Neurology | 2 |
| PM&R | 2 |
| Psychiatry | 2 |
| Radiation Oncology | 2 |
| Urology | 2 |
| Family Medicine | 1 |
| OBGYN | 1 |
| Oncology | 1 |
| Otolaryngology | 1 |
| Plastic Surgery | 1 |
*One 2016 graduate is pursuing a postdoctoral fellowship at MIT
Residency institutions
Residency Institutions of 74* Mayo Clinic MSTP Graduates (2003-2017)
| Institution | Count |
| --- | --- |
| Mayo Clinic | 26 |
| Harvard Medical School/BWH/MGH | 6 |
| New York Weill Cornell | 4 |
| UCLA | 3 |
| University of Minnesota | 3 |
| Baylor College of Medicine | 2 |
| Johns Hopkins | 2 |
| Oregon Health & Science University | 2 |
| UCSF | 2 |
| University of Wisconsin-Madison | 2 |
| Vanderbilt University | 2 |
| Washington University | 2 |
| Cincinnati Children's Hospital | 1 |
| Duke University | 1 |
| George Washington University | 1 |
| Medical College of Wisconsin | 1 |
| New York-Presbyterian/Columbia | 1 |
| Stanford University | 1 |
| University of Pennsylvania | 1 |
| University of South Florida | 1 |
| University of Texas-San Antonio | 1 |
| University of Utah | 1 |
| University of Virginia | 1 |
| University of Washington | 1 |
| Wake Forest University | 1 |
| Wayne State University | 1 |
| Other | 3 |
*One 2016 graduate is pursuing a postdoctoral fellowship at MIT