Ph.D. Programs and Faculty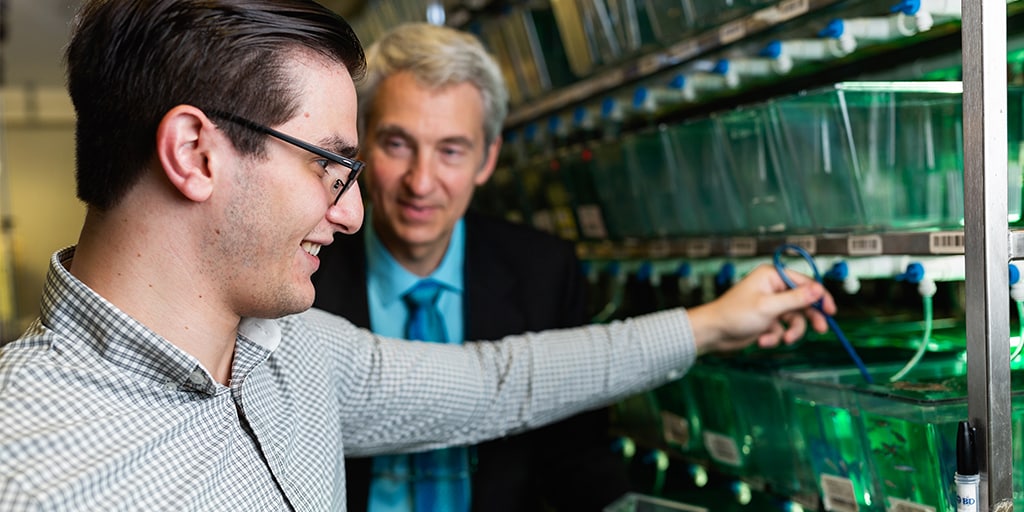 Explore the graduate programs
Aspiring biomedical scientists must acquire a broad background of knowledge and expertise, as well as develop in-depth understanding of their primary area of research interest.
During your graduate studies, you'll discover a unique research training environment of academic inquiry and scientific discovery, combined with exceptional intellectual and technological resources designed to help you achieve your highest scientific career goals.
Tracks
Our Ph.D. Program in biomedical science offers eight areas of specialization, known as tracks. Learn more about the ways you can specialize during your graduate studies.