Graduate Student Workspaces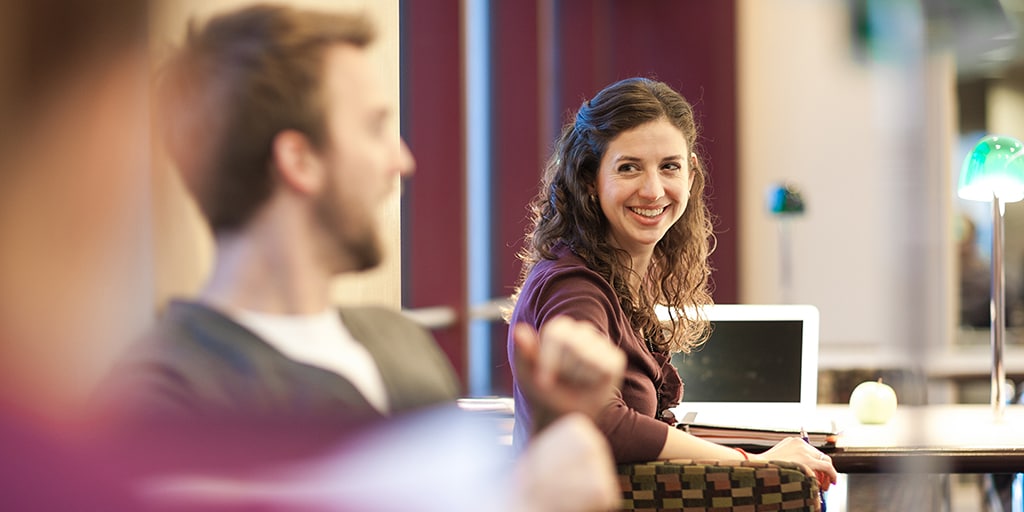 Places to study in Minnesota
The Mitchell Student Center houses several study options, all of which have wireless access. The Great Hall is reserved for silent study. Behind the computer lab is a small room with a whiteboard and TV/VCR. In the subway level there are computer labs (with a printing station), lounge seating, small study rooms (with whiteboards), and a med/grad student lounge.
Mayo libraries are another popular place to study. All have computer workstations for students to use. These computers are Windows PCs with the standard Office software suite and access to a docking station. Laptops, headphones, and other accessories are also available for checkout at most locations. See the library website for locations and hours of the Mayo libraries.
Get some fresh air and soak in the sun while studying. Popular outdoor study spots include the courtyard behind Mitchell Student Center, the Peace Plaza running from the Mayo/Gonda building to the Shoppes at University Square, and the green space behind Harwick, across from Guggenheim.
Places to study in Florida
The Winn-Dixie Foundation Medical Library, located in Stabile 784N, offers a few study environments, whether you want to study in a group study room, work on a library computer, or work on your own at a desk.
There are also a multitude of conference rooms around campus. Most conveniently there are some located on each floor of the Birdsall and Griffin research buildings. There is also office space dedicated to grad students (Griffin 304). Whether you want to study alone, with friends, or via videoconference (or Skype on a personal computer), there are a variety of conference rooms available.
For a change of scenery, many grad students like to study outside. Louchery Island is a place set in one of the lakes and connected by a footbridge on the side of Davis and Mayo buildings.
At the center of the island, there is a fountain, which is a rotating granite sphere, surrounded by tropical landscape. This gives a unique and peaceful place to study.
Another option is the Plaza located near the entrance to Davis Building and surrounded by lakes and a park.
Places to study in Arizona
Arizona has two staff libraries that are perfect for studying, located on each campus (Scottsdale and Phoenix). See the Mayo libraries website for location and hours.
Arizona has a lot of conference rooms that can be used for studying. Conference rooms are available in every Arizona building, but in the Collaborative Research Building where most of our laboratories are based, there's at least three available on the third floor.
Take a break from the labs and find a place to study outside. There are balconies on the second and third floor of the Johnson Research Building with a covered patio and tables and chairs. Across from the cafeteria there are tables with an umbrella for shade, surrounded by beautiful desert plants.
On the Scottsdale campus, the nature trail has a couple of benches for the perfect escape.
My favorite study spot on the Arizona campus is the Learning Resource Center. It's full of giant dual computer screens — a perfect environment to get some writing done.
Stefanie Velgos
Graduate student