Student Life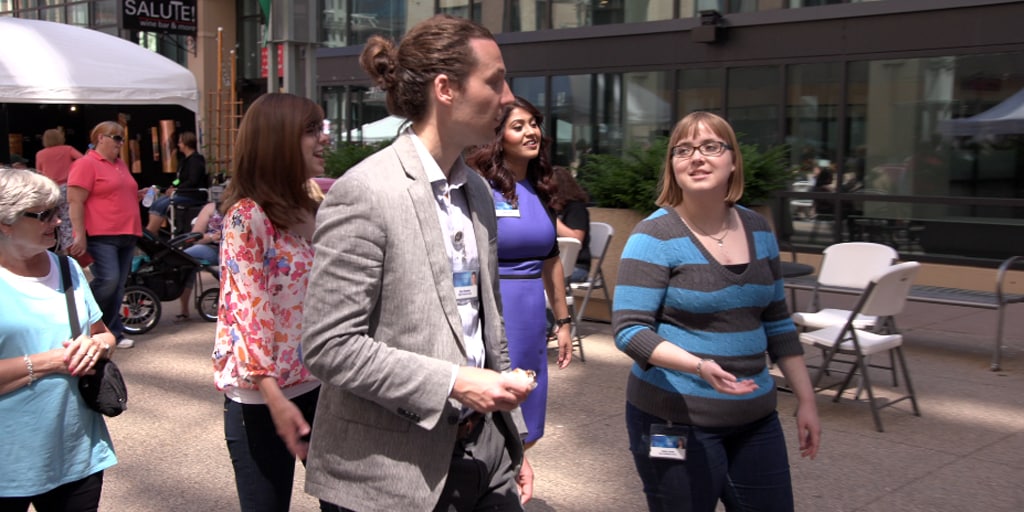 Graduate students are the lifeblood of a research institution — you work hard, but you also must take time to relax, unwind, and cater to your other interests. Graduate school is not only a place for scientific training, but personal growth as well. This is a place for crafting lifelong friendships and relationships both personal and professional.
There's a lot for you outside the lab and our Student Life resources can help you make the most of your time here.
Interested in what our alumni say about the program? Check out our alumni perspectives.
Frequently asked questions
Parking is in high demand in downtown Rochester.
Fortunately, Mayo Clinic provides parking privileges for new Ph.D. students at an off-site parking lot (located on Second Street Southwest) and park-and-ride lots (located at Cub Foods, Olmsted County Fairgrounds, IBM, Shopko North, and Target South).
Shuttle service is available from park-and-ride lots to Mayo Clinic and Saint Mary's Hospital. The shuttle bus schedule is available on the parking and transportation internal website.
Bus passes are available at no charge for students who wish to commute within Rochester on the city bus. Commuter bus passes to cities outside of Rochester are available at a reduced fare.
Bus passes are available at the Parking/Access Card Office, on the main floor of the Mayo Building. They can only be used for commuting to and from work.
Bus routes are limited on Saturdays, and don't run on Sundays. Learn more on the City of Rochester's Public Transportation website.
Mayo Clinic Security consists of more than 90 staff members who provide 24-hour campus security, patrolling all internal properties, as well as external areas such as parking ramps and lots. Video monitoring of public areas, parking facilities, subways, and entryways is conducted from security operations centers.
Security provides escorts to Mayo parking areas upon request.
Mayo Clinic buildings are locked at designated times and access thereafter is controlled. Card-key access systems are used for access to buildings and restricted areas. Data files are kept for all access card usage. Access cards are invalidated in the system when reported lost or stolen.
Mayo Graduate Student Association (GSA). The purpose of the GSA is to facilitate the interaction between the administration of the school and students enrolled in the graduate degree programs. It also provides an avenue for information exchange between graduate students in various programs. Questions regarding the GSA can be directed to the current co-presidents at mayograduateschoolgsa@mayo.edu. Elections for new officers are held in August.
Research Core Facilities. Mayo Clinic Research Core Facilities are centralized, shared research resources that provide access to instruments, technologies, testing, and services. They provide expert technical and consultative services to investigators engaged in basic science research and clinical trials. These facilities expand investigators' capabilities, foster collaboration, and accelerate discovery and translation.
Mayo Clinic Library. Mayo Clinic is served by an integrated system of libraries, knowledge centers, and archives including extensive online resources and efficient delivery systems. The system includes the Mayo Digital Library of Electronic Resources, accessible 24/7 at all institutional sites.
Discovery's Edge. Mayo Clinic's research magazine offers insight into the process and progress of medical science at Mayo Clinic.
1:30
"Focused on learner well-being"
We're constantly being asked what can be improved and how can we make your experience better. And it all goes back to allowing us, as learners, to focus on why we're here — to learn and research. Regarding resources, if you think you need it, it's available to you and if it's not, Mayo is going to make sure that it is available.
Damian Di Florio
Ph.D. student, Clinical and Translational Science Track