International Student Resources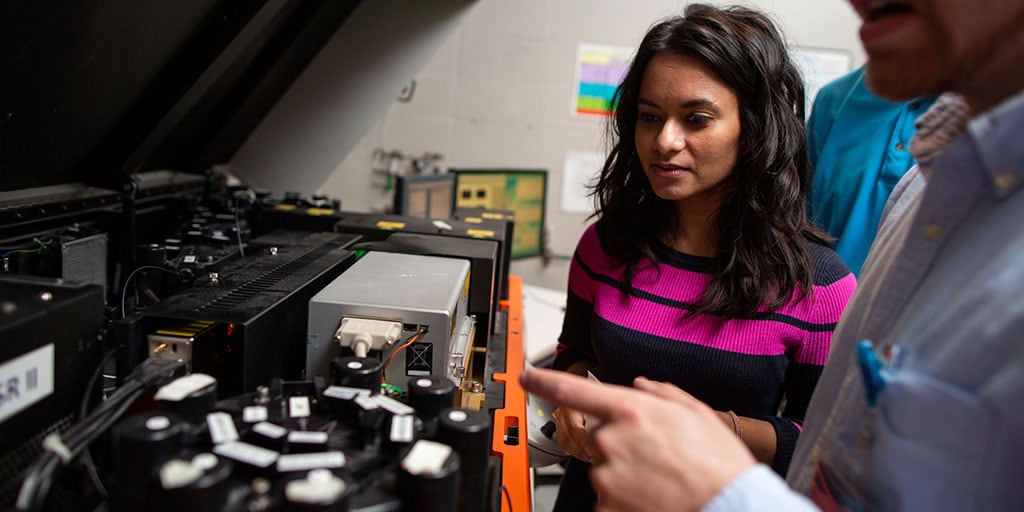 Mayo Clinic College of Medicine and Science is approved by the Student and Exchange Visitor Program (SEVP) of the Department of Homeland Security to admit students in F-1 classification who will be enrolled in full-time degree programs at Mayo Clinic College of Medicine and Science.
A student requires F-1 status using Form I-20, issued by Mayo Clinic College of Medicine and Science through the Student and Exchange Visitor Information System (SEVIS).
Mayo Clinic College of Medicine and Science Immigration Specialty Team (IST) will reach out to you by late April with the following forms (if applicable):
Mayo Clinic College of Medicine I-20 Information Form. Sent by Mayo Clinic IST to request the information required to issue a Form I-20, which will allow you to apply for an F-1 student visa at a United States Embassy or Consulate post.
F-1 Transfer Release Form. For F-1 students transferring to Mayo Clinic College of Medicine and Science.
Frequently asked questions
After receiving the formal appointment letter, how soon can I begin processing my visa?
You will need an I-20 issued from Mayo Clinic to begin your visa processing. The Mayo Clinic Immigration Specialty Team issues the I-20, not the graduate school. You should expect an email from IST in late April with instructions on what information they will need from you to process your I-20. You will be asked to upload documents directly into their LawLogix online system.
What information will I be asked to provide to IST?
The information you should anticipate receiving from IST includes:
I-20 Information Form. A 1-page document that asks for basic information similar to what is on your passport.
Transfer Release Form. Applicable only for those already in F1 visa and need it transferred to Mayo.
Supporting documents you may be asked to provide:
Copy of recent bank statement (showing financial support beyond the Ph.D. stipend)
Copy of your passport identity page
You will be asked to directly upload forms into the IST LawLogix system. Do not send these items to the graduate school.
How long does it typically take for the I-20 to be issued by Mayo Clinic once I have updated the required forms?
The goal for IST is to have your documents processed and the I-20 mailed to you by early May. This deadline is contingent on required documents being received by IST after they are requested.
What is the start date of the Ph.D. training program?
This should be the check-in date provided by Sarah Giese. This year's start date is July 1, 2019, unless otherwise confirmed by Sarah.
Do I need to provide proof of personal financial backing for the I-20 information form?
The stipend level is such to adequately cover basic living expenses. On the I-20 information form, enter $32,569 for Mayo Stipend for 2019-2020. Also include a copy of a recent bank statement.
For visa transfer: What is the SEVIS code for a Designated School Official (DSO) for Mayo Clinic? I need it to fill out a transfer out form.
The number you need to use is Mayo Clinic College of Medicine School Code SPM214F00517000. The DSO at Mayo Clinic is Ann Lance, Legal Specialist.
How long before my official start date am I allowed to come to the U.S. to find housing and get settled in?
On an F-1 visa, you are allowed to arrive 60 days prior to your start date.
What do I indicate for "Site-MN, AZ, or FL" if I'm starting in Minnesota but also may do a lab rotation in Arizona and/or Florida?
Most students are appointed to Minnesota first; select MN unless you have been instructed otherwise.
If you are considering lab rotations in either Arizona or Florida, your site for appointment would still remain Minnesota. You may choose to transfer permanently to another campus if a mentor at another site is identified.